Content Marketer's Toolbox
Learn the tricks, but skip the mistakes!
I built the toolbox by combing through the set of tools and trackers I've built myself over time to keep my team's content projects humming.
This is the collection of Notion tools I use to keep a steady flow of content going that:
tells our story
helps hit company goals,
launches on time and on budget.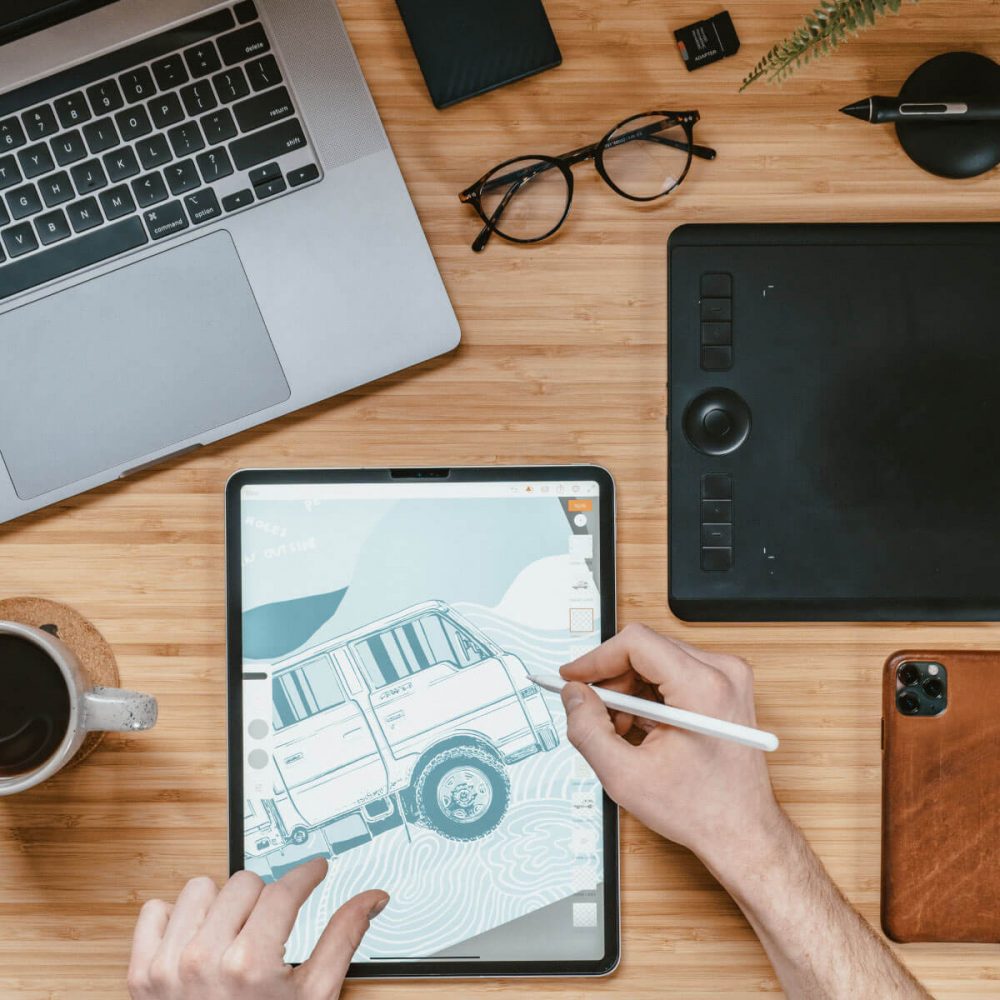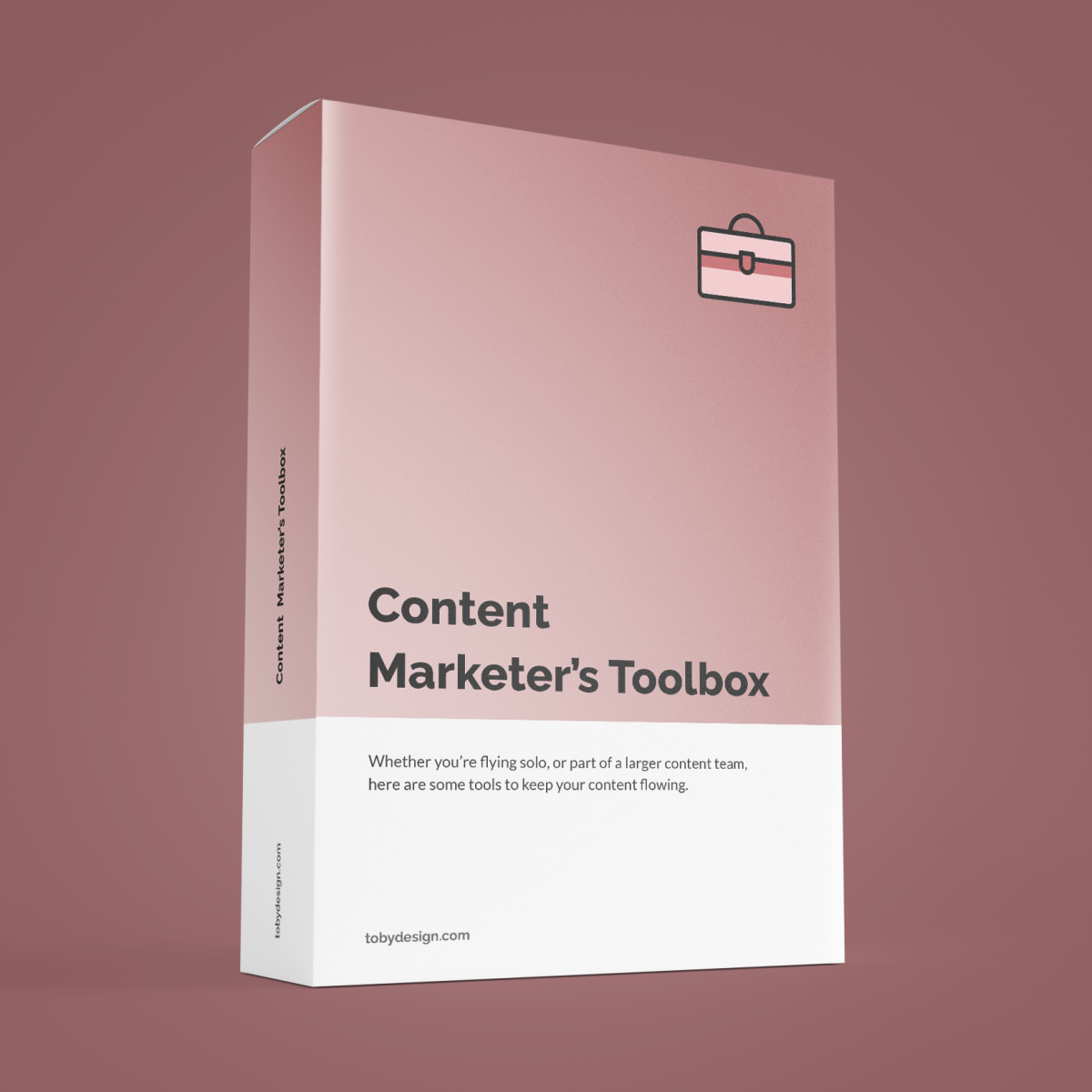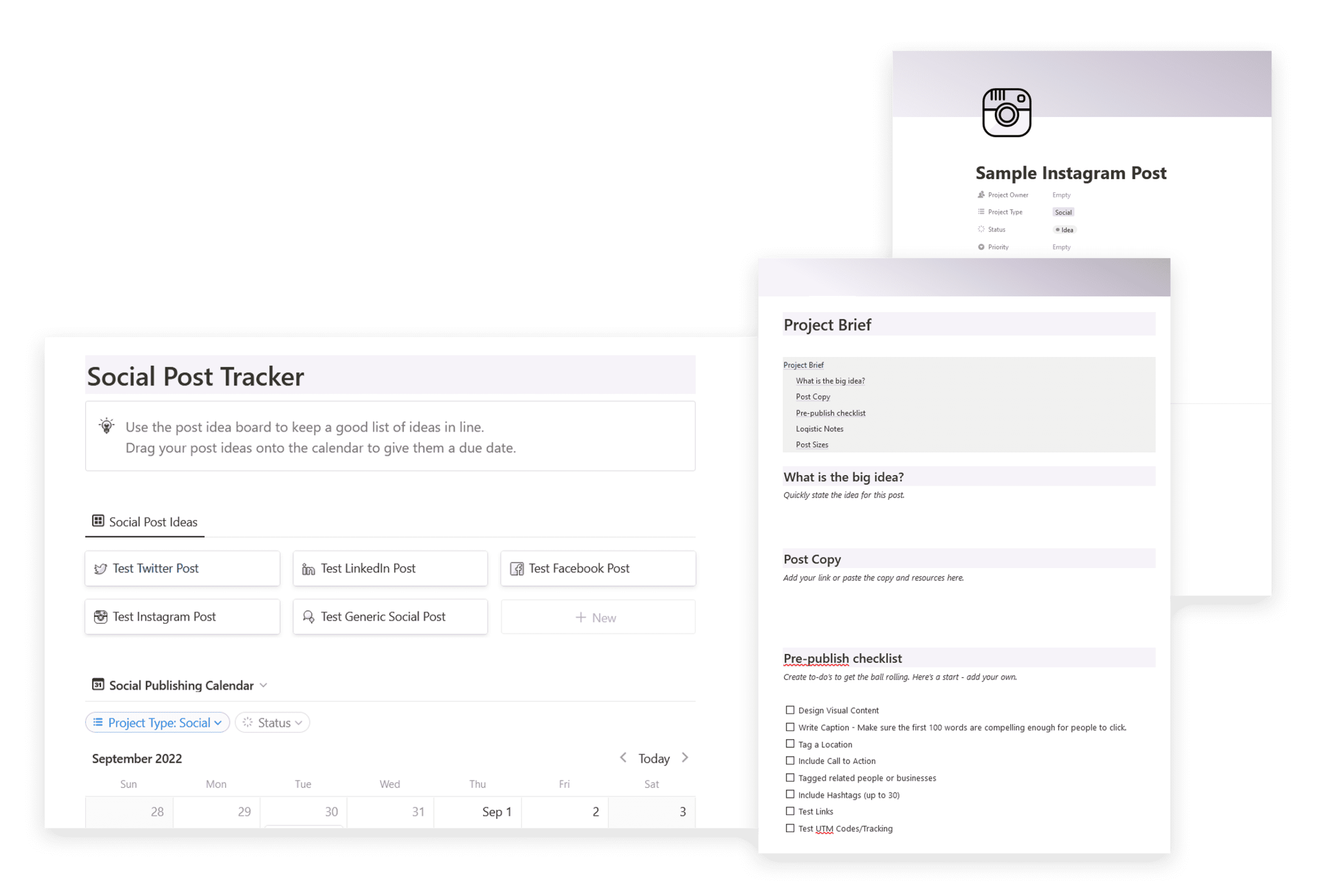 Manage Your Social Calendar
Manage your social posts as well with new social calendar and pre-publish checklists.
Here's a quick video tour of all the cool stuff you'll find in the toolbox.
Don't reinvent the wheel.
Use the content marketing toolbox to keep on top of your deadlines while developing high quality pieces designed to hit your goals.
Try it out. If you don't find it useful, I'll refund your purchase 100%
Need some help? I'm here for you.